Zombie Land was created out of frustration with vanilla Rust and with terribly run modded PVE servers.


I first started my Rust career as we all typically do. I logged in to this new game and instantly regretted it. I remember it being pitch black, the old style night time, and I heard sloshing as I walked. Within seconds I heard gun shots and found myself laying on the ground screaming (who remembers the old screams lol). I respawned and again found myself in darkness sloshing around as I walked. And within seconds I was shot and on the ground screaming. I immediately closed the game and uninstalled it.


A long time passed before I gave Rust another try. This time my son had discovered PVE servers. We found one we liked and played there pretty regularly. We donated and become veteran players on this server. Two things I still noticed was the lack of support and the toxicity of the players. Having my son playing alongside of me I was not too keen on the toxic chat and actions of others towards him. And support was virtually non-existent other than some admins logging in to take care of their friends.


The final straw for me was when we experienced a stacking bug that caused us to lose all but 1 of the AKs we were crafting for the server's PVP day. We found an admin and explained the issue to him. We even reproduced the bug to prove it. And had a video clip showing that we did indeed lose the guns to a misconfiguration of the stacking plugin. The admin basically told us to get over it and left. I asked in chat (the admin had vanished and I assumed could no longer hear me) and he told me to "drop it or be banned for arguing with an admin". That was the moment I logged out of that server and googled "How do I make a Rust server" and Zombie Land was born.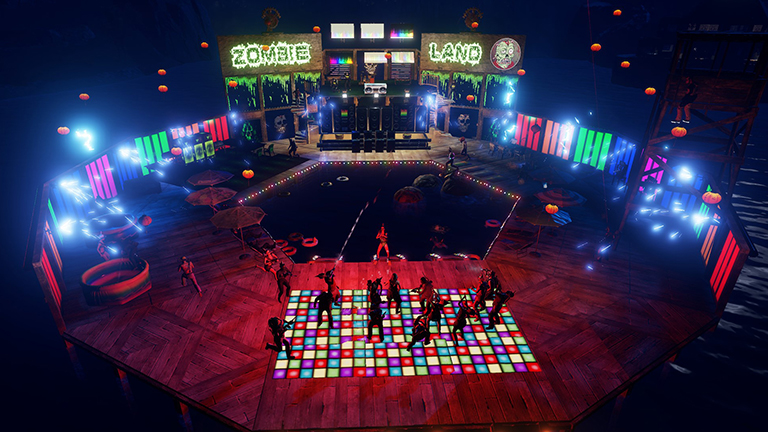 We pride ourselves on a few key elements that the majority of Rust servers do not have. First and foremost, an active admin team that forms a peer relationship with our player base while providing fair and equal treatment for all. The most disliked player will receive the same support and treatment as the most well behaved veteran player.

With that said, we also pride ourselves on our extremely strict "no toxicity" policy and are notorious for having a very extensive ban list. Players know that our servers are a sanctuary from the toxic world of gaming and we will provide them with constant support to assure things stay that way.
These are the men and women that volunteer their free time to provide you with round the clock support