We received a report this evening that we've confirmed through testing.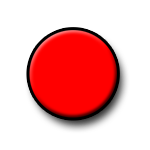 Issue: Reskinning an enchanted hazmat suit will remove the enchantment.
The likely reason suspected at this time is due to the hazmat "skins" not being skins at all, but the game swapping between separate entities ( hazmatsuit vs. hazmatsuit.lumberjack, hazmatsuit.nomadsuit. etc.). Most items in the game do not change those short names when reskinning, which maintains the applied enchant.
We have tested and confirmed this occurs, and will be directing this feedback to the plug-in developer. He is currently away from work so the estimated time to review is not known at this time.
DO NOT RESKIN HAZMAT SUITS WITH ENCHANTS ATTACHED TO THEM - THE ENCHANTMENT WILL BE DESTROYED